Dalian Atkinson's head was kicked like a football by police officer, murder trial told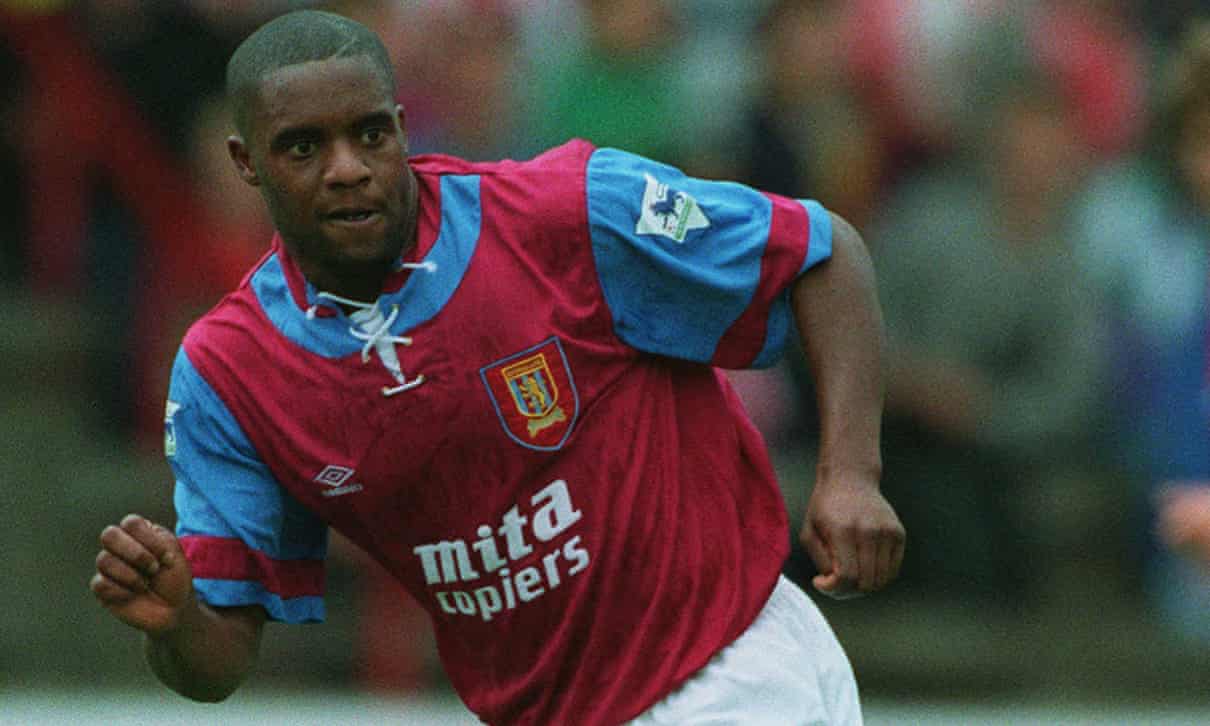 A police officer murdered the former Aston Villa striker Dalian Atkinson, first shooting him with a Taser stun gun for 33 seconds, then kicking him in the head as though striking a football, causing his head to snap back violently, a jury heard on Tuesday.
PC Benjamin Monk denies murder and manslaughter following the incident on 15 August 2016 in Telford, Shropshire, which began at the home of Atkinson's father.
Monk is alleged to have also fired a Taser electrical weapon at Atkinson for nearly seven times longer than the standard five-second deployment.
Then, while Atkinson was on the ground and apparently unresponsive, the officer had kicked him in the head twice with such force that the imprint of Monk's laces was left on Atkinson's forehead, Birmingham crown court heard.
One witness, the jury heard, said that police "just started 'kicking the shit' out of him". The jury were told blood from Atkinson was found on Monk's boots and he had been heard to tell a paramedic: "He may be a bit bloody as I've had to kick him."
Another officer, PC Mary Ellen Bettley-Smith, is charged with assault causing actual bodily harm, which she denies. She is alleged to have struck Atkinson with a baton while he was on the ground. The jury heard the officers were in a relationship.
Atkinson achieved fame as a striker for Aston Villa football club in Birmingham. He retired from football in 2001.
Opening the prosecution case, Alexandra Healy QC told the jury that concerned neighbours had called police at about 1.30am, with Atkinson shouting and his behaviour being described as bizarre and erratic. Monk had used a Taser stun gun on Atkinson twice without any obvious effect. The former footballer had smashed a pane of glass and had been heard to shout that he was the Messiah and could not be hurt.
The jury heard Monk had fired the stun gun a third time, which felled Atkinson in the street outside his father's home.
Healy said that a neighbour, Victor Swinbourne, had seen what happened: "He saw the male officer Taser the black male … When he fell he sort of collapsed, making no effort to brace himself.
"The male officer immediately gave him a couple of light kicks to the torso area using the top of his right foot. Mr Swinbourne described the initial kicks as tentative. He then saw the officer pull his right foot all the way back and give the black male a final massive and powerful kick, using the toe of his right foot as the male lay motionless on the floor.