Solar industry pioneer Govind Kant, 47, the second Australian to die of Covid in India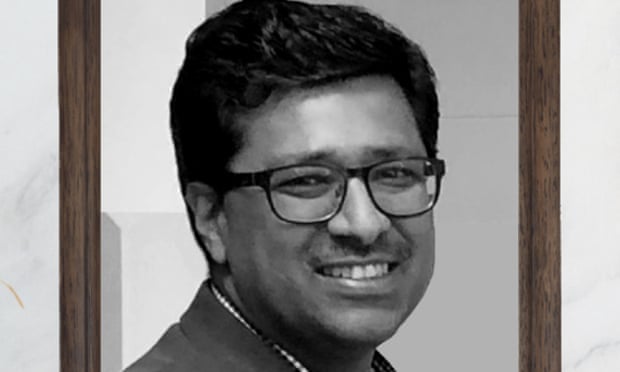 Trina Solar says its assistant director for Australia died on 16 May at a hospital in Delhi
A Sydney father of two has died of Covid in India after becoming stuck in the country when he visited family following the death of his mother.
Govind Kant, who has been described as a "stalwart" of Australia's solar industry, reportedly died in a Delhi hospital on Sunday, after contracting Covid-19 at the end of April.
His deterioration appears to have occurred as Australia tightened restrictions for anyone travelling from India amid the country's worsening coronavirus outbreak.
The measures culminated with the temporary suspension of direct flights and a determination under the sweeping Biosecurity Act that anyone arriving via a third country could be jailed for up to five years and fined up to $66,600.
While restrictions were eased from Saturday when a repatriation flight brought home about 70 Australians, and arrivals via third countries have since been allowed, it is unclear if Kant was one of the roughly 10,000 Australians stuck in India to have requested government assistance to return to Australia.
A Department of Foreign Affairs and Trade spokesman told Guardian Australia the department was making inquiries about Kant's situation.
Trina Solar Australia, the company that Kant served as assistant director, released a statement late on Monday announcing his death.
"Govind, who was based in Sydney for Trina Solar, had returned to India for personal reasons. Unfortunately, Govind contracted the virus in India and has passed away," the company's statement posted on LinkedIn said.
"Words may not suffice to express the heartfelt sorrow that the team at Trina Solar feels for the passing of our exceptional colleague and friend."
Kant was reportedly visiting India following the death of his mother, Rekha Gupta.
On 31 March, Kant posted a tribute announcing his mother's death on Facebook, saying: "I am sorry Mummy – I was not with you".
Kant had worked for Trina Solar in Sydney since 2014, according to his social media accounts. They also state that while he was originally from New Delhi, had been based in Sydney working in the solar industry for a number of years before 2014.
John Chen, a friend of Kant's, praised the impact he had made within Australia's solar industry.
"Wise and compassionate, your every action towards business and people around you, was always good willed. Helping those in need and seeking support from me to support them," Chen wrote on Facebook.
"To those who knew you and those in our industry for or against you, no one can deny the positive impact you have made to this industry and the instrumental strength you were," he said.
Andy McCarthy, chief executive of RACV Solar, said: "we lost a true solar pioneer and a wonderful human".
McCarthy said Kant had been a mentor for him, and that "no matter how many times I hassled him for advice, or how silly my question was, he was always happy to provide guidance and support".
"The thought of not having him around hurts me so deeply … Govind was universally respected by everyone who knew him, and leaves a tremendous legacy," McCarthy said.
Steve Blume, Smart Energy Council president, described Kant as: "a stalwart of the solar industry", adding "this is a terrible loss".
Kant's death appears to be the second instance of an Australian dying of Covid in India since the government tightened travel restrictions for those wanting to leave the country.
Earlier this month, the daughter of an Australian permanent resident who died while stranded in India said the government had "disowned" her 59-year-old father, after the family requested assistance during his sickness.
Public health experts have said Australian citizens who test positive to Covid-19 in India should be considered medical evacuations and allowed to return home, following Qantas investigating suggestions that rapid testing conducted at the departure gate for the first repatriation flight that left Delhi on Friday could have resulted in some false positives which barred people who did not have the virus from returning home.