'I don't stop crying': families of Australians caught in India Covid surge plead for repatriation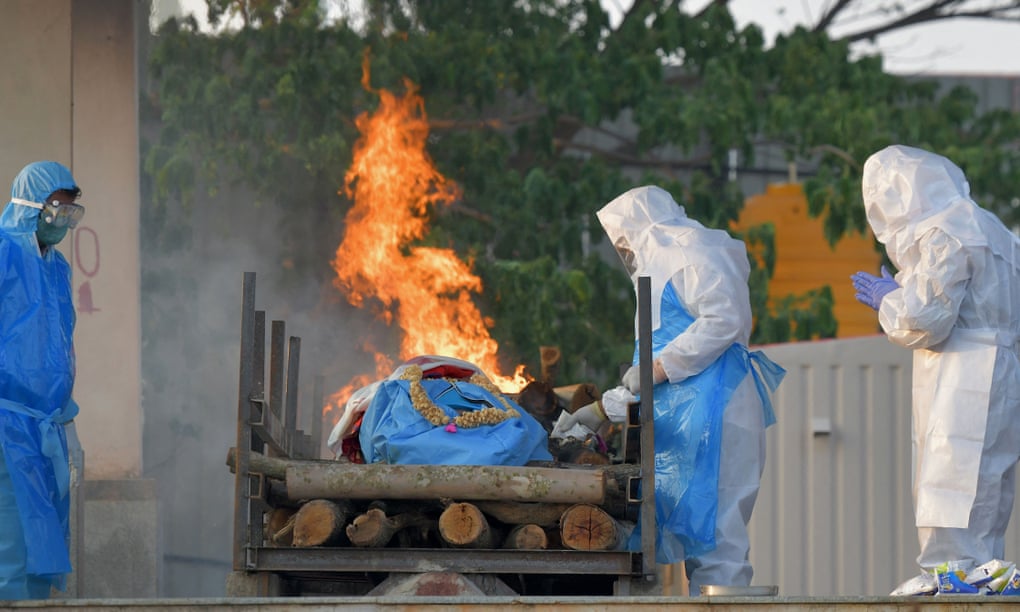 The families of Indian Australians stranded in the subcontinent are urging the Morrison government to establish a quarantine solution that would allow their loved ones to return home en masse when flights from India eventually resume.
The prime minister, Scott Morrison, on Tuesday announced a pause on direct flights from India to Australia until at least 15 May – including government repatriation flights due to land at the Howard Springs quarantine facility outside of Darwin.
Some 9,000 Australians in India are bracing for a deterioration of the Covid outbreak that saw 350,000 new infections on Monday. Moves by countries including Singapore, the United Arab Emirates and Malaysia to bar non-citizens from transiting through their airports have essentially closed off any option to leave India.
Morrison, asked about the possibility that vulnerable Australians in India could die during the health crisis, said: "That is the nature of a global pandemic – that is why we have been repatriating citizens."
"I don't see those Australians of Indian heritage as a problem we have to solve, not at all, and I am concerned that's how some may have been seeing this," he said. "These are Australians and Australian residents who need our help and we intend to ensure that we are able to restore, particularly the repatriation flights, and that those repatriation flights focus on the most vulnerable."
Morrison did not directly answer whether he was considering setting up additional federal quarantine facilities, but he flagged that Australian cricketers currently in India would not be prioritised to return once flights resumed.
Deepa, who lives on Sydney's north shore, is one of countless Indian Australians overwhelmed by the news coming out of her home country.
"Each day I read the news and I don't stop crying," Deepa, who did not want her surname published, told Guardian Australia.
"It's so heartbreaking the way they have treated Australians, who went there with the government's permission, who have been trying to get home since before this current wave. What sort of values system does our government have?"
In late February, after her husband Ashish's father died, he flew to Chandigarh to be with his mother. Ashish planned to help her get his father's affairs in order and adjust to life without him.
Last week, Ashish's flight home via Singapore was cancelled when that country banned flights for non-citizens arriving from India. And as the $6,000 he spent on that flight ticket had not yet been refunded, his family was struggling to pay for any of the remaining routes home that had not yet been closed off.