UK embassy worker accused of spying had pro-Putin views, court told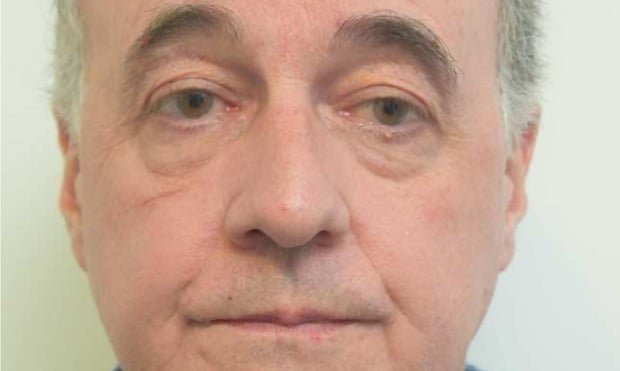 Old Bailey hears legal argument about motivation of David Ballantyne Smith who has admitted eight charges
A security guard spying for Russia while working at the British embassy in Berlin was driven by an intense hatred for his own country and pro-Putin views, a UK court has heard.
David Ballantyne Smith pleaded guilty to eight charges under the Official Secrets Act in November 2022 for sharing confidential and sensitive material.
Smith, who was arrested in 2021 after an undercover investigation, appeared at the Old Bailey on Monday to hear legal argument about his motivation. The 58-year-old is alleged to have received a "substantial" amount of money from the embassy in Germany in exchange for confidential and sensitive information.
Smith claims he was not paid and that his actions were motivated by a grievance with his employers while he was suffering from mental health issues. He said he only wanted to inconvenience and embarrass the British embassy and did not intend to cause "prejudice" to the UK.
"The defendant's deliberate engagement with the Russian authorities by providing them with confidential and sensitive information demonstrates an inevitable and clear intention to cause prejudice to the UK," said the prosecutor, Alison Morgan KC.
Morgan said Smith held "strong anti-UK views" and supported Russia and Vladimir Putin. She told the court that Smith's flat contained memorabilia including a Russian flag and German uniforms from the second world war.
He began working at the embassy in 2016, and Smith's views began to change after his wife returned to Ukraine in 2018, when he went from being "keen and polite" to expressing anti-UK and anti-German views, the court heard.
Smith is alleged to have collected and stored evidence on a USB stick dating from as early as 2018, the court heard. From 2020 he amassed a "significant" cache of images stored on an SD card, including images of staff security passes.
A draft letter addressed to a military attache at the Russian embassy dated May 2020 was also found in which Smith appeared to offer a book classified as "sensitive" while requesting anonymity, the court heard.
"Knowing the embassy, it will take some time before they even realise that it is missing," he allegedly wrote. "Obviously, I would like to remain anonymous for the time being, but I do have further information which I will send you later."
An undercover operation began after Smith sent a letter in November 2020 to a military staffer at the Russian embassy in Berlin, which suggested ongoing contact.
In the operation, Smith was offered the chance to obtain "highly sensitive information" about someone called "Dmitry", who Smith was led to believe was a Russian helping the UK. He was then approached by another undercover operative posing as an agent of the Russian intelligence service.
After their interaction, Smith was arrested in Potsdam, Germany, in August 2021.
Smith, who will be sentenced on Friday, could face a maximum sentence of 14 years in prison for spying.