Lebanon hit by electricity outage expected to last several days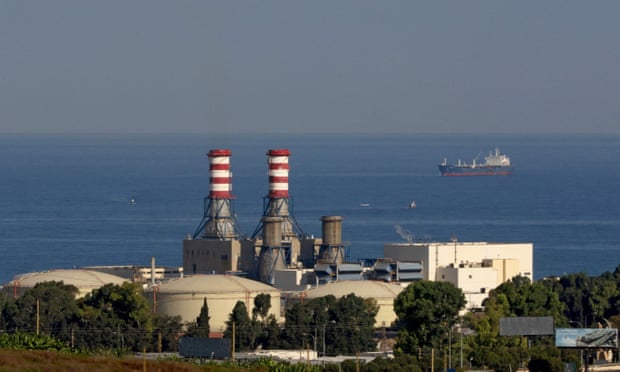 Country's two main power stations stop working due to fuel shortage plunging cities into darkness
Lebanon's electricity grid collapsed on Saturday after its two main power plants ran out of fuel, plunging much of the crisis-ridden country into darkness for at least two days.
The nationwide blackout marks a new low for the crumbling state, which has struggled to source dollars to pay market rates for fuel in the wake of a profound financial collapse that has decimated the local currency and forced the economy to a halt.
"The Lebanese power network completely stopped working at noon today, and it is unlikely that it will work until next Monday, or for several days," an official told the Reuters news agency.
The outage means neighbourhood generators, which already supplement inadequate state power supplies across Lebanon, will face extra demand that they cannot service, threatening the viability of critical services, such as healthcare.
One of two major plants, the Zahrani power station ran out of fuel on Saturday afternoon after another facility, the Deir Ammar plant stopped working on Friday
Generator operators have balked at paying dollar rates that are now being demanded for the essential fuel. A 10-fold hike in prices since the currency lost parity with the dollar has left many residents unable to pay for even meagre amounts.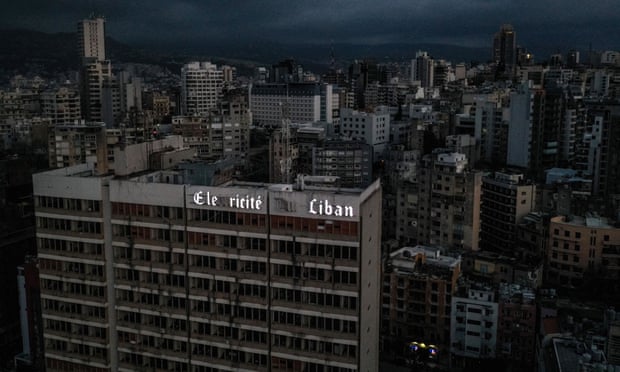 Large parts of the Lebanese population are now at or below the poverty line, with only fresh dollar remittances from relatives abroad saving them from dangerous levels of food scarcity.
In the past six months, images of a blacked-out Beirut have been commonly used to illustrate the crisis. But outages had until now been at prescribed times – from midnight to 6am. The prospect of several days without power and Beirut in the dark from dusk to dawn has alarmed its disaster-weary citizens.
"My relatives have had barely any power anyway, so what is this thing called a state," said Zeinab Awad, a Beirut resident. "But to see the whole city like Somalia, where will this end?"
Lebanon's economic crisis, described by the World Bank as one of the worst of the last century, has led its banking system to collapse and its exchange rate to lose its value 15 fold. It has also focused increasing anger at leaders who have been complicit in a post-civil war cartel that has looted the country and neglected basic infrastructure.
The electricity ministry's control room was destroyed in the explosion that destroyed Beirut port last year. The ministry building remains in ruins and the investigation into the blast has stalled.