New Zealand - Foreign Affairs Minister calls growing Israel-Gaza violence unacceptable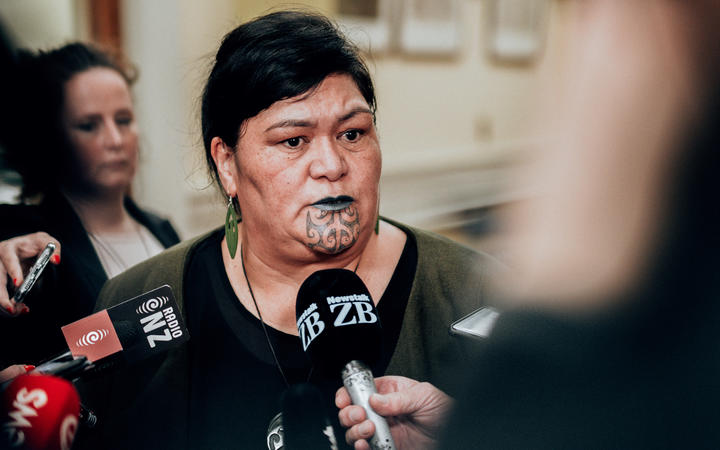 Foreign Affairs Minister Nanaia Mahuta has reiterated New Zealand's "grave concern" at the escalation of violence in Israel, the Occupied Palestinian Territories and Gaza.
Violence erupted last week at Jerusalem's Al-Aqsa Mosque amid growing anger over the potential eviction of Palestinians from homes on land claimed by Jewish settlers, with the clashes escalating this week.
At least 65 people in Gaza, including 14 children, and seven people in Israel have been killed this week.
Mahuta said in a statement that the situation is unacceptable.
"The growing death toll and the large numbers of casualties, including children, from Israeli airstrikes and Gazan rockets is unacceptable."
Senior officials met with the Israeli Ambassador yesterday, she said.
"Officials underlined the concerning loss of life and strongly urged Israel to de-escalate to prevent the prospect of a widening conflict."
They also raised their concern at the continued violation of international law and forced evictions occurring in East Jerusalem.
Mahuta condemned violence on both sides.
"The launching of rockets towards Israel by Hamas is unacceptable and must stop.
"At the same time any response from Israel should be restrained and must avoid civilian casualties. All sides have a responsibility to de-escalate, stop the violence and prevent further suffering and loss of life."
The escalation in fighting has prompted the UN to issue a warning.
"We're escalating towards a full-scale war," United National Special Coordinator for the Middle East Process Tor Wennesland said on Twitter.
"Aotearoa New Zealand stands ready to assist in any constructive way we can to support urgent de-escalation of the situation," Mahuta said.