Afghanistan : Taliban declares three-day Eid ceasefire as 11 killed in new bombing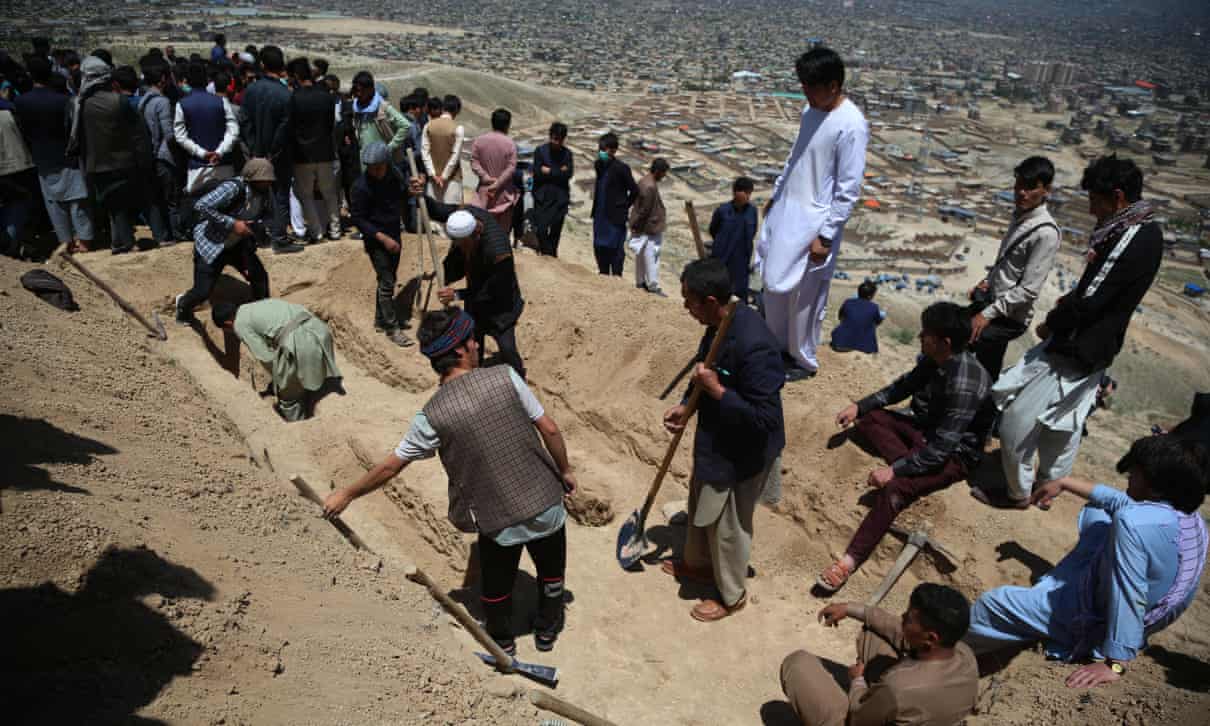 Bus attack comes after jihadist group denies atrocity at secondary school that killed at least 50 people
At least 11 people have been killed and dozens injured in the bombing of a bus in Afghanistan's southern Zabul province.
The blast took place late on Sunday night, said Zabul's provincial governor's spokesman Gul Islam Sial, adding that 25 people were injured including women and children who were in critical condition.
In another attack early on Monday, a blast hit a minibus in Parwan province, just north of the capital, Kabul, killing two people and wounding nine, the interior ministry said.
It came as the Taliban declared a three-day ceasefire in Afghanistan to mark this week's Eid al-Fitr holiday, and after it was blamed for bombs on Saturday outside a school that killed more than 50 people, mostly young girls.
"Mujahideen of the Islamic Emirate are instructed to halt all offensive operations against the enemy countrywide from the first till the third day of Eid," a statement released by the insurgents on late on Sunday said.
"But if the enemy conducts any assault or attack against you during these days, stand ready to robustly protect and defend yourselves and your territory," it added.
Eid al-Fitr marks the end of the Muslim fasting month of Ramadan, and the holiday begins according to the sighting of the new moon.
News of the proposed ceasefire comes after the government blamed the Taliban for the attack outside a girls' school in Dasht-e-Barchi, a suburb of the capital largely populated by the Shia Hazara community, which is often targeted by extremist Sunni Islamist militants.
The Taliban denied it was involved in the attack, the deadliest in the country in more than a year.
Saturday's blasts came as the United States continued to pull out its last 2,500 troops from the country despite faltering peace efforts between the Taliban and Afghan government to end a decades-long war.
Dozens of girls killed in Saturday's blasts that targeted a secondary school in west Kabul were buried on Sunday at a desolate hilltop cemetery in the capital.
A series of blasts outside the school during a peak holiday shopping period killed 58 people, mostly female students, and wounded more than 100 in Dasht-e-Barchi, a suburb populated mostly by Hazara Shias.
An interior ministry spokesperson told reporters a car bomb detonated in front of the Sayed Al-Shuhada girls' school, and when the students rushed out in panic, two more devices exploded. Residents were shopping before this week's Eid al-Fitr holiday when the blasts occurred.
Mohammad Taqi, a resident of Dasht-e-Barchi, whose two daughters were students at the school but had escaped the attack, told AFP that after the attack: "I rushed to the scene and found myself in the middle of bodies. All of them were girls. Their bodies piled on top of each other."