Boris Johnson furious as inquiry launched into 'cash for curtains'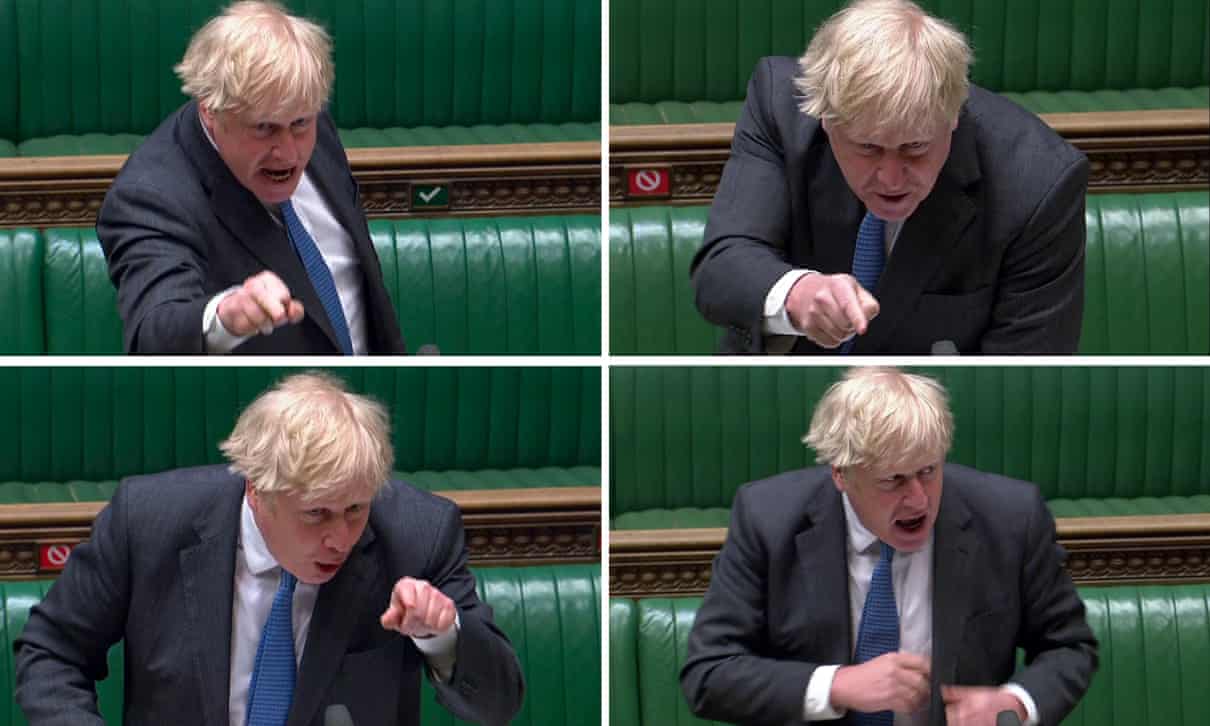 The Electoral Commission has launched an inquiry that has the potential to imperil Boris Johnson's premiership as the "cash for curtains" row increasingly engulfed the prime minister.
With sweeping powers to call witnesses and refer matters to the police, the watchdog said its probe was necessary because it already believed there were "reasonable grounds" to suspect that payments for expensive renovations to Johnson's Downing Street flat could constitute several offences.
Though Johnson has insisted he has done nothing wrong, he was goaded into a fury at prime minister's questions as Keir Starmer, the Labour leader, interrogated him by asking pointed questions that Johnson mostly sidestepped or ignored.
He stuck to claiming that he had paid the costs "personally" – but did not deny receiving a donation or loan of £58,000 from a Conservative peer and party donor, David Brownlow, to foot the bills, despite no record of such a transaction being published.
Starmer labelled Johnson "Major Sleaze" and accused the government of being "mired in sleaze, cronyism and scandal". He also criticised the prime minister for taking time out from dealing with the coronavirus pandemic to reportedly "moan" about his former adviser, Dominic Cummings, to newspaper editors and spend time choosing wallpaper that costs more than £800 a roll.
Johnson branded the inquiries "absolutely bizarre", and Matt Hancock, the health secretary, later dismissed a trio of questions at the Downing Street coronavirus briefing, refusing to be drawn on whether a minister who is found to have broken electoral law should resign.
Asked why he was declining to answer, Hancock said: "It is important that there are questions, and there were endless questions in the House of Commons earlier on some of the issues that you raised … but you've also got to concentrate on the big things that really matter."
The commission's announcement came after five days of relentless scrutiny of Johnson and his behaviour in office, provoked by Cummings' claims in a devastating blog post last Friday.
Cummings said Johnson told him last year of a plan to "have donors secretly pay for the renovation" to his No 11 residence, which he shares with his fiancee, Carrie Symonds, and their son, Wilfred.
He claimed that the plan as described to him was "unethical, foolish, possibly illegal, and almost certainly broke the rules on proper disclosure of political donations" – all warnings he said he had made directly to the prime minister.
Cummings is likely to be among the figures the commission will want to interview; Johnson could also be called, and officials could be ordered to hand over emails and messages. The commission can also issue fines of up to £20,000, with most offences under the Political Parties, Elections and Referendums Act 2000 resulting in a civil sanction.
Senior Labour figures are understood to be frustrated that the Electoral Commission inquiry seems to be into the Conservative party and not Johnson.