Australia's living standards have risen and economy is 'roaring back', Deloitte says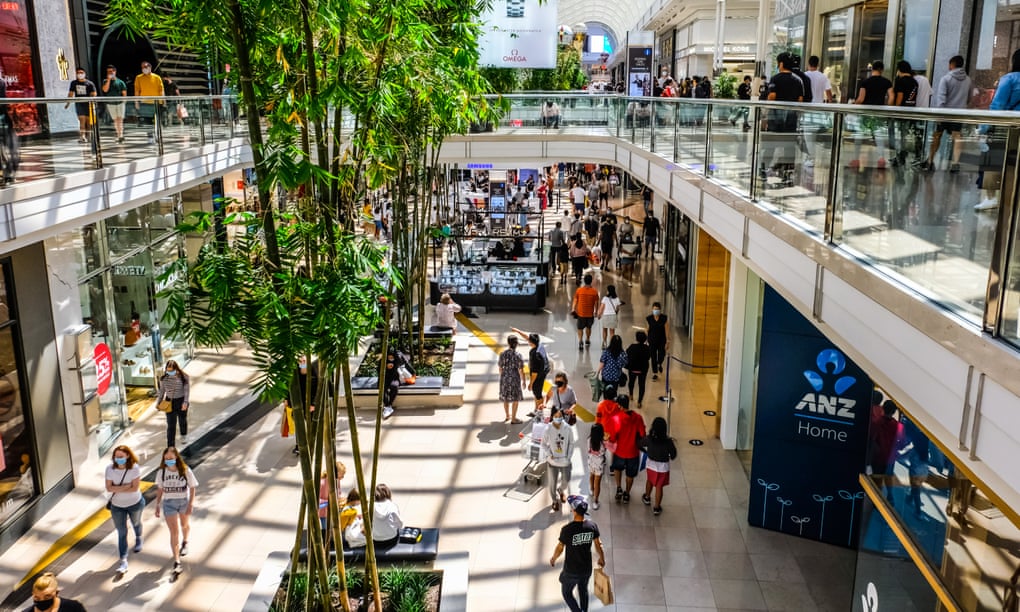 Paul Karp
The jobs recovery has been 'really remarkable' and unemployment will continue to fall despite jobkeeper ending, report finds.
Australia's living standards actually increased in 2020 at a faster rate than the average over the past decade, due to surging commodity prices and rock bottom interest rates.
That is the conclusion of the latest Deloitte Access Economics business outlook, released on Monday, which predicts that despite jobkeeper expiring at the end of March, unemployment will decrease through 2021, albeit gradually.
As a result of the improved outlook, Deloitte has suggested the government should adjust its current plan of making budget savings when unemployment is "comfortably" below 6% to now target an unemployment rate closer to 4.5%.
But Labor has warned the Deloitte report confirms wages growth is expected to reach a new low of 1.2%, following years of stagnation before the pandemic.
Deloitte has assumed that virus numbers stay suppressed in Australia with herd immunity achieved by late 2021 or early 2022, a timetable now in doubt due to the revamp of the vaccine rollout due to blood clot warnings applied to AstraZeneca.
Despite conservative assumptions that international travel will remain weak in 2021-22, Deloitte concludes that Australia's economy is "roaring back".
"Remarkably, real national income per head (the best measure of living standards) grew by 1.4% through 2020 – above the average of the decade preceding the pandemic," it said.
Deloitte cited increasing prices for iron ore, LNG and thermal coal as a major boost to the Australian economy. Metals used in the production of electric cars including nickel, lithium, cobalt and copper also had big price rises.
The fact oil prices had recovered but remained below their level a year ago pointed to "permanently suppressed" demand due to remote working, reduced air travel and the rapid shift to electric vehicles, it said.